We Unlock Your Home's Hidden Potential
Whether you're looking to do an interior remodel, add-on to your existing home, build a new home or upgrade the exterior of your home including a new roof, CK Builders is the contractor you're looking for.
Home Remodels
CK Builders has the experience and expertise to handle any type of interior or exterior remodel. On the exterior we can add on a garage, update the appearance of your home with new soffit, fascia, stucco, or siding. On the inside we can finish the basement, remodel the kitchen and increase its size to meet your needs or simply update its look.
New Home Build
CK Builders can help you build the home of your dreams. We are knowledgeable in every aspect of home contruction and always ensure that every detail is built with lasting quality and superior craftsmanship. We can build the home that is just right for you whether it's large or small, we want to be your next home builder.
Roofing
While a roofing system is typically only 10% of a building's cost, it is responsible for standing up against 90% of the harsh elements Mother Nature throws at your home. We take pride in offering premium roofing products backed by the industry's best warranties. You owe it to yourself to have your next roof be a quality lifetime roof installed by CK Builders.
"Our attention to detail and state-of-the-art installation practices make outstanding quality our standard. We back up our work with a standard 4 year labor warranty.
— Chad Kirkham, President, CK Builders
Why Choose CK Builders?
Your home's exterior is a major focal point of beauty and the first line of defense against the elements. We take pride in offering premium home exterior products that are backed by the industry's best warranties and are committed to excellent customer service and product installation. The attention to detail, expert craftsmanship, and premium product selection goes into every interior remodel and new home build project.
Satisfied Customers
We have an A+ rating with the Better Business Bureau and 100's of happy clients.
Highly Trained Staff
Our licensed general contractors have 20+ years of experience and are factory trained installers.
Expertise
Our skill set is diverse. We specialize in interior and exterior remodeling, custom builds and lifetime roofing.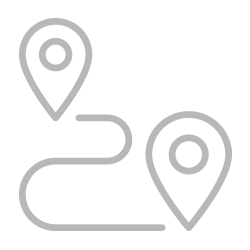 Broad Service Area
We have staff, offices and licenses in three states. We happily service clients in Utah, Idaho, and Wyoming.
- B. Gibbins, Pinebrook, UT
"Incredible job, on time, on budget – for a full remodel – kitchen, floors, cabinetry and mill work, window, painting, carpets, fixtures, re-plumbed the house, new electrical, tile, hot tub. Very happy to send you photos or speak to you about our project."
- J. Brown, SLC, UT
"We have seen many people work on our house over the past 30 years, and we have never seen anyone work as hard and fast and diligent as the fellow you have working on our roof now. He is amazing, pleasant, and professional."
- B. Allison - Helena, MT
"CK Builders was very professional and courteous. All my neighbors love my roof. I couldn't be happier!"
- K. Brown, Belgrade, MT
"I absolutely love the metal roof you put on my home. It has already saved me over $50 per month in energy costs and I could have never had made it through the insurance process without you. Thank you for everything!"
Gallery of Work
Our work speaks for itself. Take a minute to browse through the galleries of projects we're proud of. Included are before and after images, completed new builds and roofing jobs both residential and commercial.
Contact us with Questions
Leave your name, email and phone number in the form below along with what you are looking for in the message box. Utah residents call us at (385) 425-4837, Idaho residents call (208) 219-7854.
Utah Contact
377 West Center
Pleasant Grove, UT 84062
Office
(801) 362-9544
Sales
(801) 484-1475
(801) 796-3573 fax
Business Hours:
Mon-Fri, 9am to 5pm
---
Idaho Contact
(208) 219-7854
Business Hours:
Mon-Fri, 9am to 5pm